Remove Avast's blockage of the U3A web site
If you encounter this message from Avast when trying to get to the Hayling U3A web site...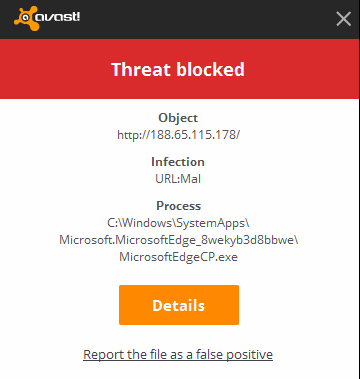 ... the following procedure will remove the blockage. We explain the problem and why it's an error here.
Please do not Google the issue and try to implement the procedures described there. 'URL:mal' shown in the Avast message means that our server is on a blacklist held by Avast. There is nothing anyone can do to remove the message by downloading a software program or calling a 'technician'. Best case you will waste time, worst case you will end up with a genuine infection with the possibility of divulging sensitive information such as bank details.
To remove the blockage, find and click the Avast logo

in the Windows notification area (usually at the bottom right of your screen). Depending on how your PC is set up, you might need to click a 'Show hidden icons' button to see it like this...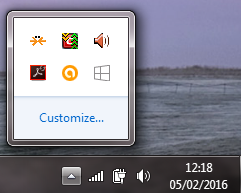 When you click the logo, you see a splash screen like this: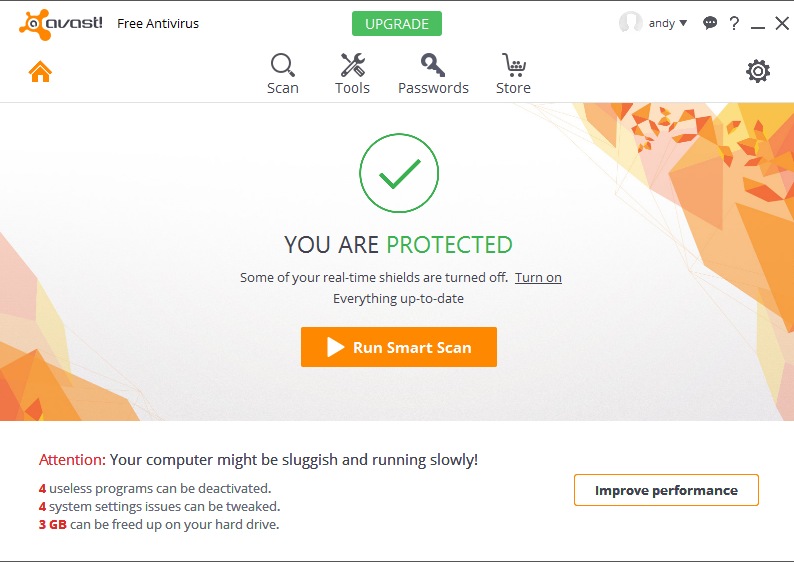 Now click the settings icon
towards the top right of the screen to see the 'General settings' screen...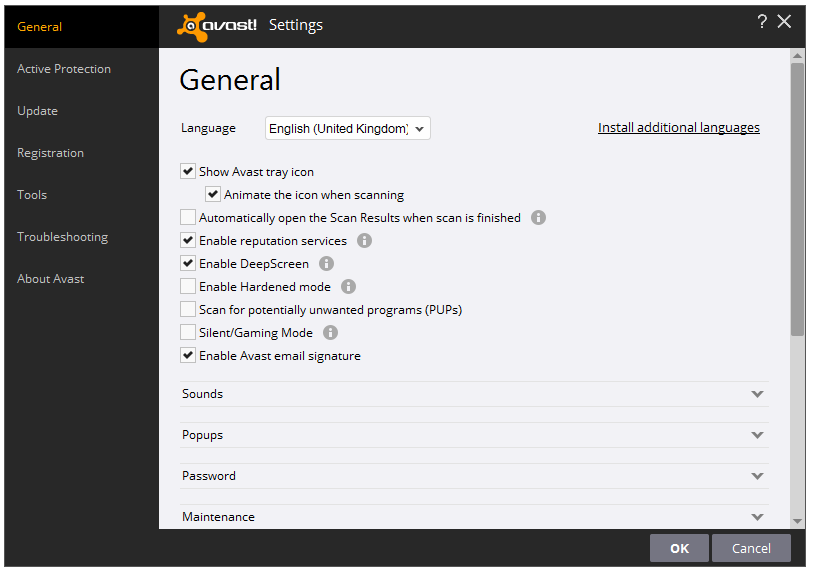 Now click 'Active Protection' at the top left of the screen to see...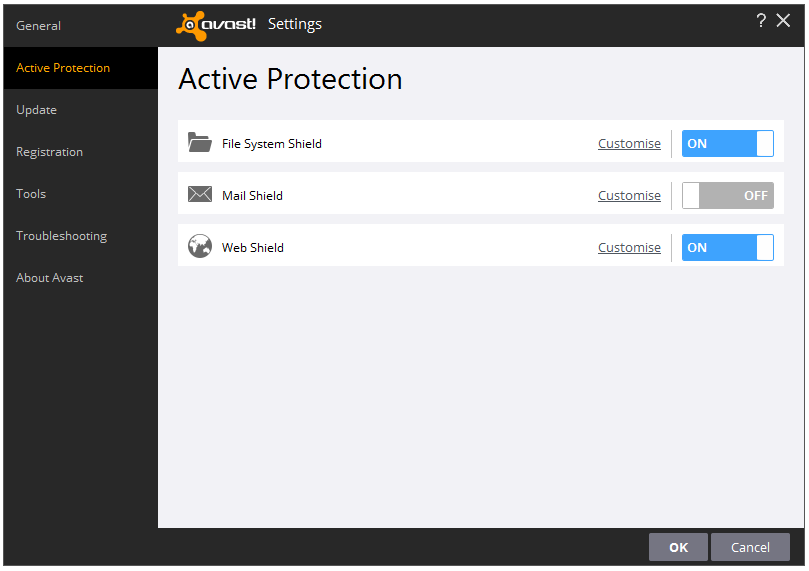 Now click 'Customise' next to 'Web shield' (there are several Customise links, make sure you click the right one) to see...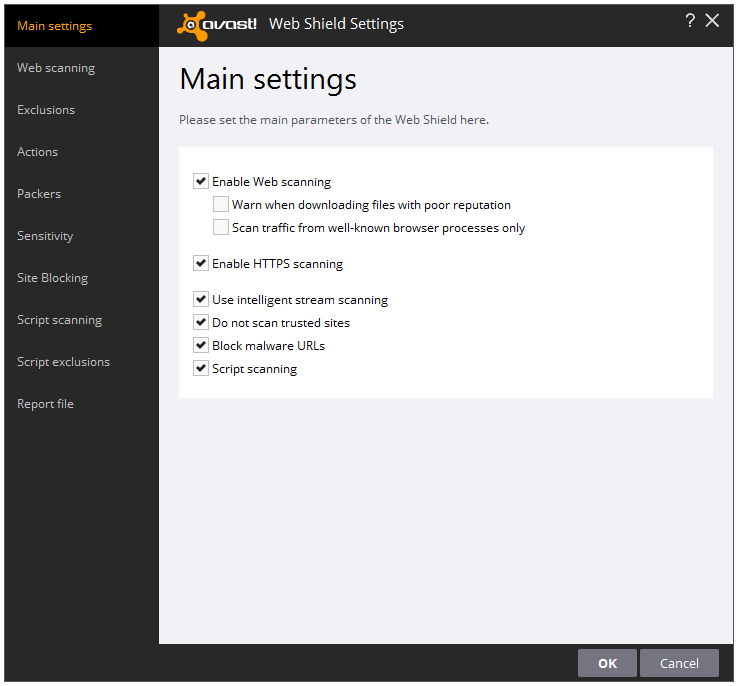 Now click 'Exclusions' towards the top left of the screen to see...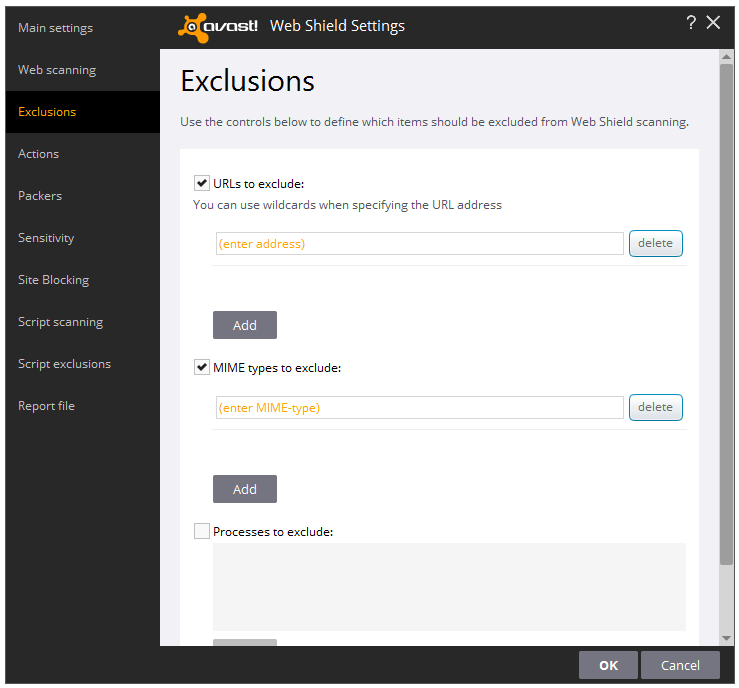 In the first section headed 'URLs to exclude', click in the '(enter address)' box and type http://188.65.115.178. You might be tempted to enter HaylingU3A.org.uk but Avast is blocking our server, not our site so excluding our site doesn't work. If you typed the address correctly you will see...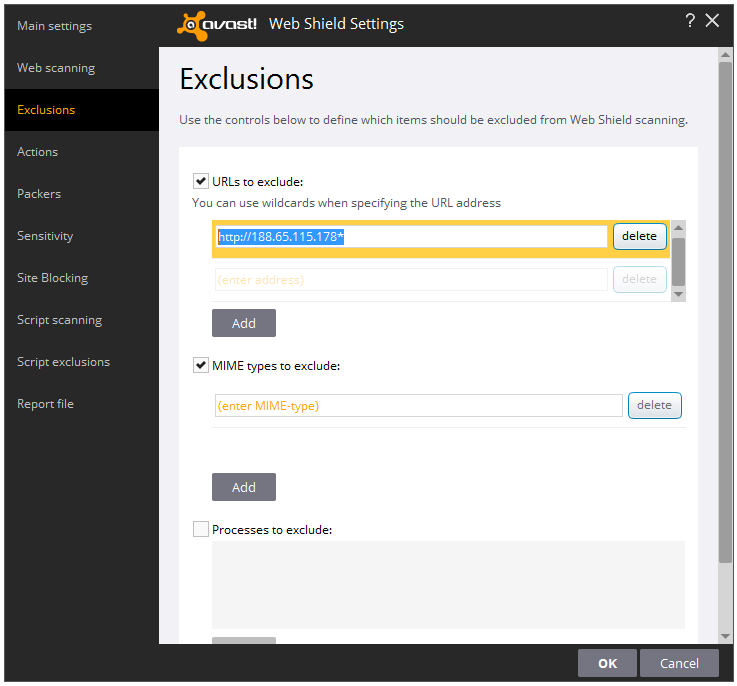 Note the program adds a trailing asterisk, that's OK. Click 'OK' (not 'Add') to save your change.
Click 'OK' on the 'Active Protection' page.
Click the 'X' at the top right of the splash screen to close it.
You should now be able to go to the Hayling Island U3A web site without a problem.
Please get in touch via the 'Contact Andy' link at the top of this page if you need any help or further reassurance about this issue.